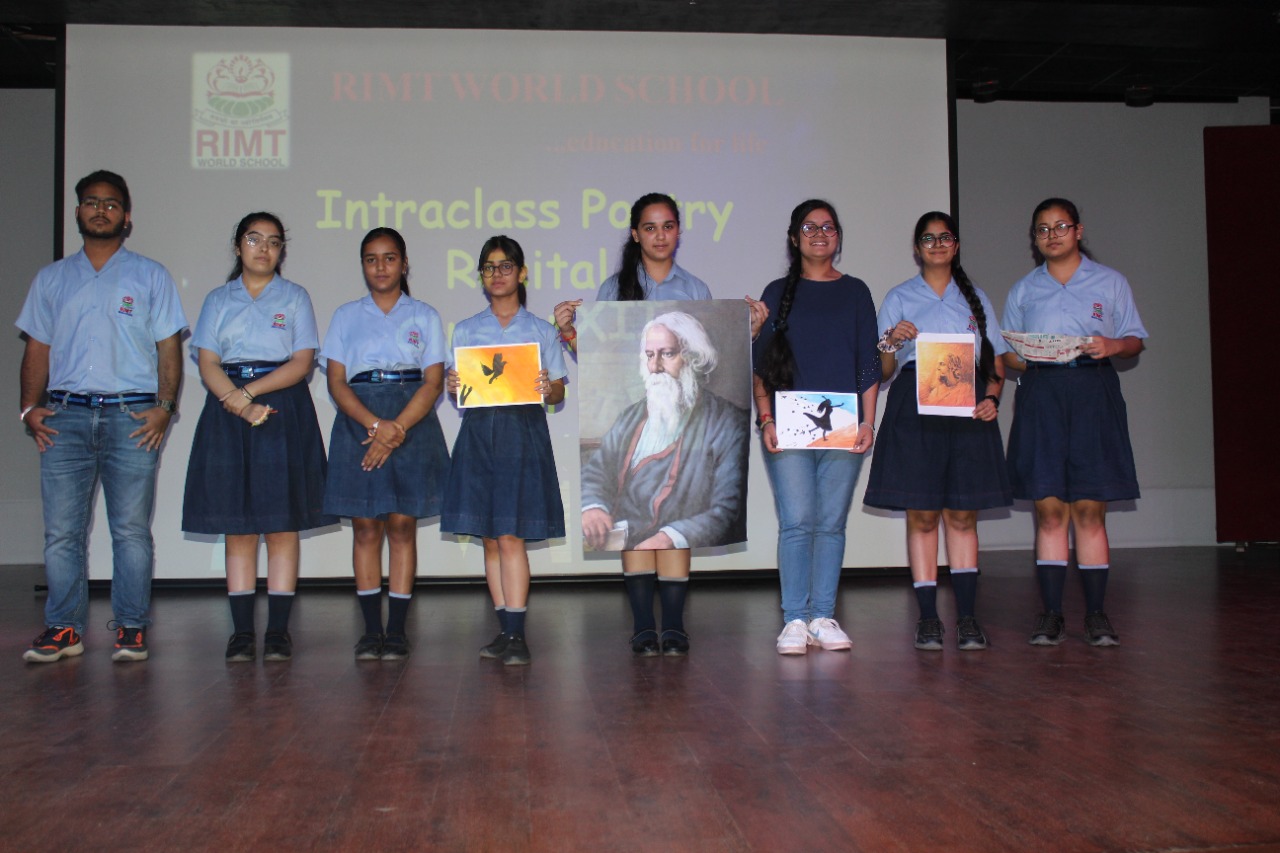 Poetry Recital Competition
Poetry is the form of literature which expresses our emotions through rhythmic words and musical sounds. An Intra Class Poetry Recital Competition was conducted on Thursday, May 05, 2022 for the students of Class XII to commemorate the birth anniversary of Rabindranath Tagore.
RIMTians participated with great enthusiasm as they got an opportunity to exhibit their talent and confidence. They recited poems of the great legend in English and Bengali. It was heartwarming to see such amazing performances. They enjoyed the perfection of expression, thoughts, emotions, rhythm and music of words. Students were judged on the parameters like presentation, pronunciation, props and voice articulation. Astuti of Class XII-A stood first. Shagun of Class XII-B and Parth Arora of Class XII-C shared the second position and the third prize went to Sanvi of Class XII-A.