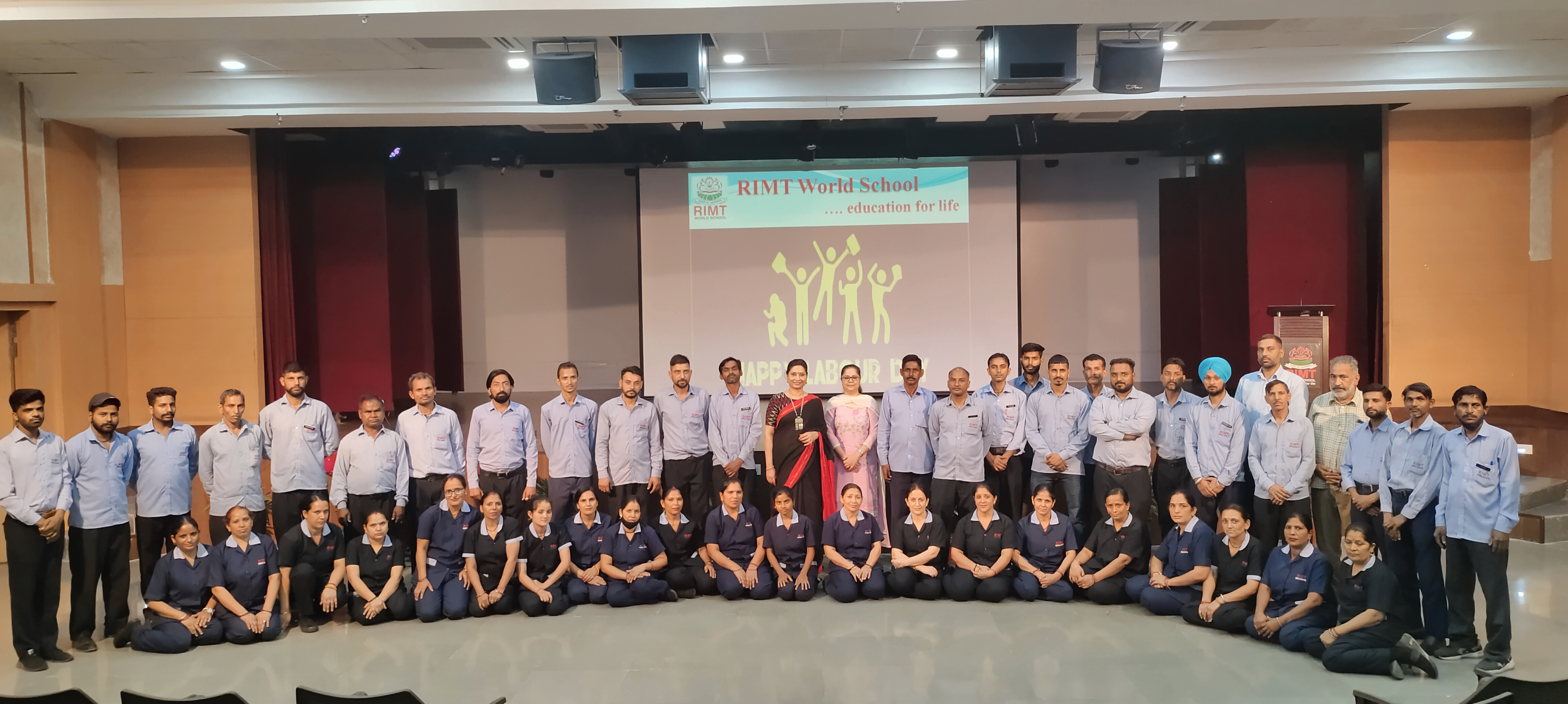 RIMTians Celebrate Labour Day
To celebrate this painstaking effort of the labour force, that work tirelessly, 'Labour Day' was celebrated by the students with great zeal. Labour Day is a reminder for us that these are the real architects of our society, and they deserve their due respect. We have always believed that it is small acts of kindness that count and we at RIMT World School attempt to inculcate that same virtue in our children.
The students expressed their gratitude towards the hardwork put in by their nannies, drivers, conductors, guards and safai karamcharis through speeches and poems. They also presented cards and flowers as a mark of respect. Refreshments were also served by the children to the support staff. The event was designed to forge a better understanding of the labour community among our students who must learn to respect and appreciate their efforts. Workers were overwhelmed watching the function and expressed their gratitude towards the school management, teachers and students for their endeavour. On the occasion, the Principal, Mrs. Anjali Sharma congratulated the workers and thanked them for their selfless services and the priceless contribution for the smooth functioning of the institution.