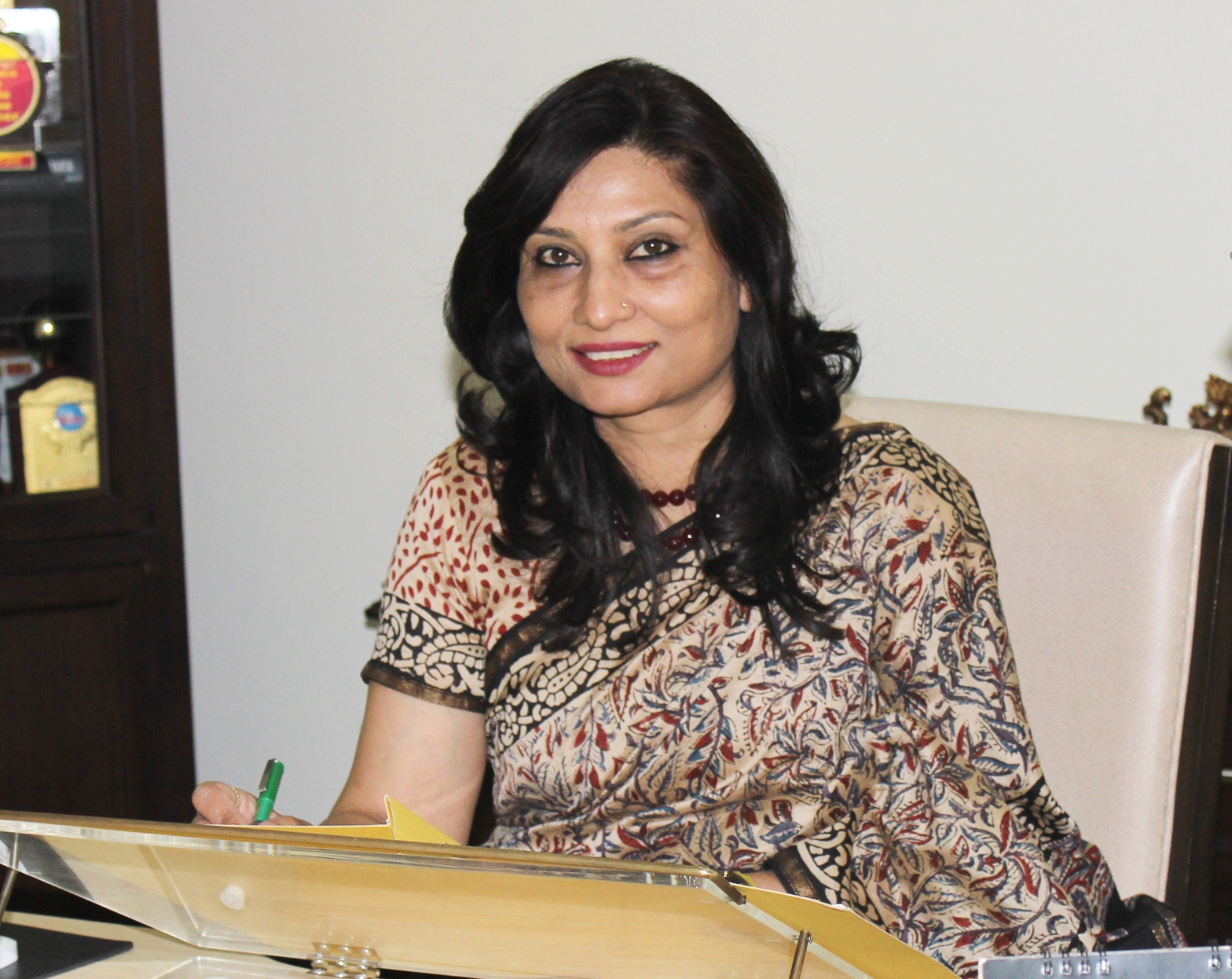 Mrs. Anjali Sharma
Principal
"Children are the future and the most valued treasure of a strong and prosperous nation."
At the outset, I take this opportunity to thank all the parents who have reposed their faith in our school for the education of their children. We assure to do our best to live up to their trust in us.
Today, the role of a school is not only to pursue academic excellence but also to motivate and empower its students to be lifelong learners, critical thinkers, and productive members of an ever-changing global society.
At RIMT World School, we provide a protected and invigorating atmosphere to our students for multifaceted development, where young minds are encouraged to channelize their potential in the pursuit of excellence. This can only be possible in a holistic, student-centric environment. The talents, skills, and abilities of each student need to be identified, nurtured and encouraged so that he/she can reach greater heights. We believe, that a curriculum of excellence with a global dimension is central to the education of the children and this will equip them to face the challenges of the 21st century with confidence. We aim to instill values like kindness, honesty, benevolence, humility, empathy, tolerance and many more amongst students so that they grow up to be good human beings and responsible citizens. RIMT World School provides quality infrastructure and state-of-the-art sports facilities giving opportunities for students to hone their sporting skills.
"Education is a shared commitment between dedicated teachers, motivated students and enthusiastic parents with high expectations." -Bob Beauprez
Effective teachers create opportunities for collaboration, problem-solving, and application of classroom learning to real-life situations. Our passionate and intensely committed teachers nurture young impressionable minds to make them lifelong learners. In today's dynamic and technologically driven world, our teachers keep themselves abreast with the constantly changing scenarios by attending in-service training and workshops. The parents are the most strengthening power in modelling the future of children. Their constant support empowers us to do more and more. I pay my gratitude to them for their unstinting support.
With best wishes to all