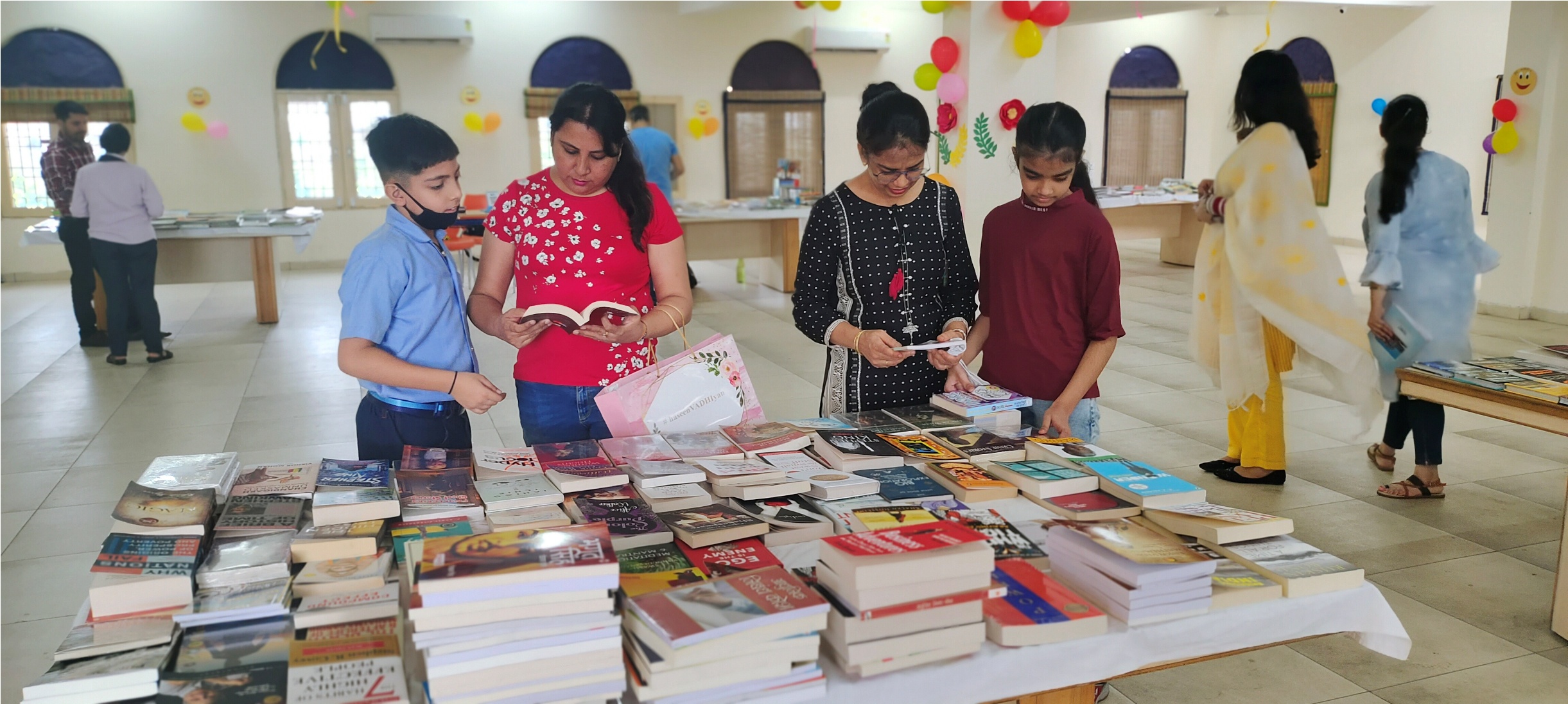 RIMT World School held a two day book fair, organized by 'Smart Books' on July 29 & July 30, 2022 in the school premises to enhance the literary skills of students and to inculcate in them good reading habits.
A wide range of books from all disciplines of education were displayed. The fair got an overwhelming response from students. It was also open to all parents on Saturday who came to attend the PTM. It was a pleasure to witness the students & teachers browsing books & selecting books of their choice.
Speaking on the occasion, the Principal, Mrs Anjali Sharma said that we at RIMT World School believe in providing our students with holistic and informative literature to enrich their knowledge, vocabulary and diction.