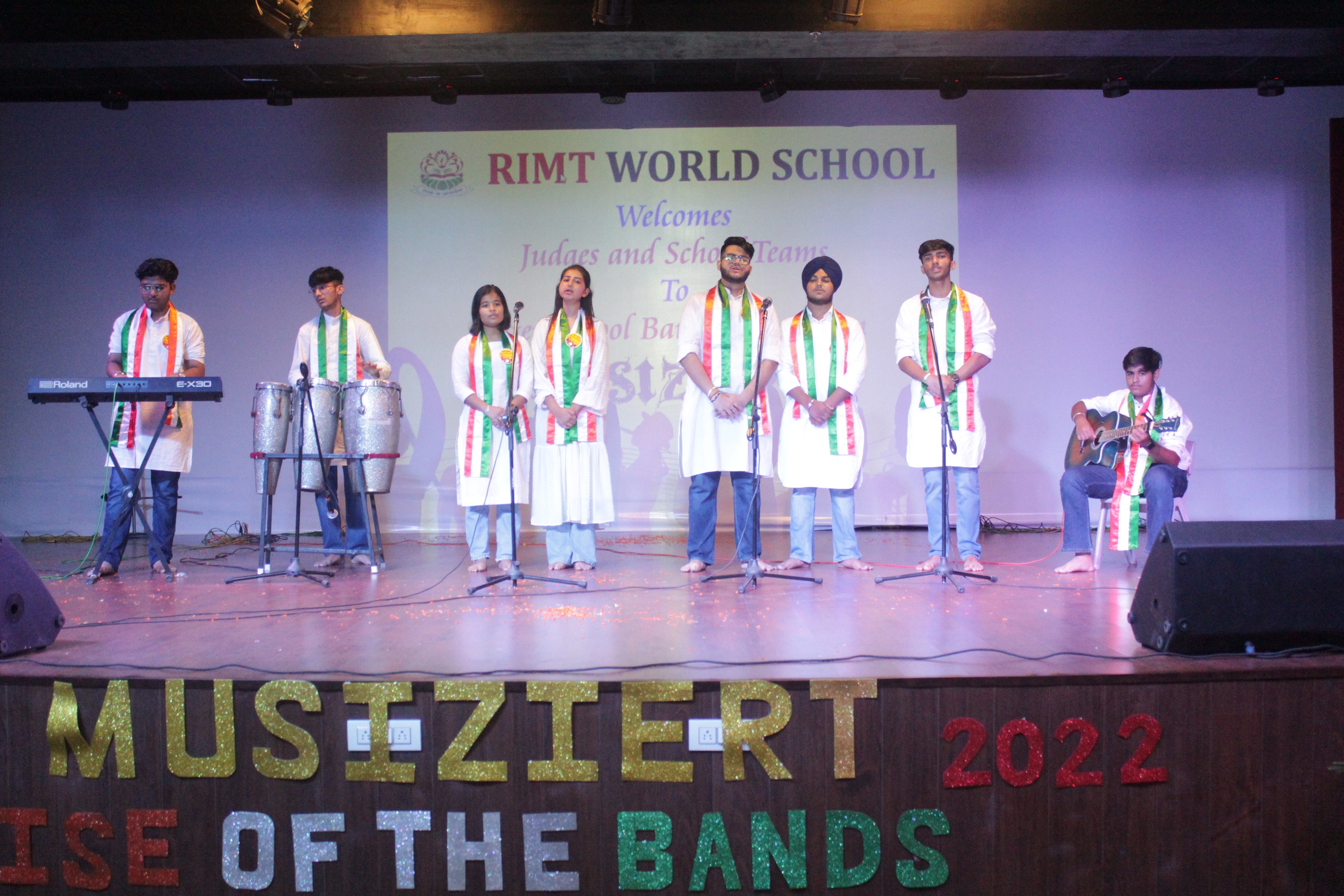 RIMT World School hosts "MUSIZIERT 2022" – Rise of the Bands
An inter-school band competition "MUSIZIERT 2022" – Rise of the Bands was hosted by RIMT World School on Friday, August 05, 2022 where students of various schools of the tricity participated with great enthusiasm.
The event was an initiative and a fantastic opportunity for promoting musical skills amongst the future music stars. The idea was to provide a platform to young musicians to explore their inherent talent and diverse faculties.
Mr Arun & Mr Rayaaz graced the occasion as jury members who are well known in youth band circuit and had great knowledge of music and stage performances.
Students of different bands were evaluated on the basis of originality, synchronization, rhythm & melody, creativity and presentation skills. The team of Gurukul Global School was awarded the first prize whereas the second prize was bagged by the team of DAV 15. The Principal, Mrs. Anjali Sharma applauded the efforts of the participants and encouraged them to continue challenging themselves to achieve great heights.