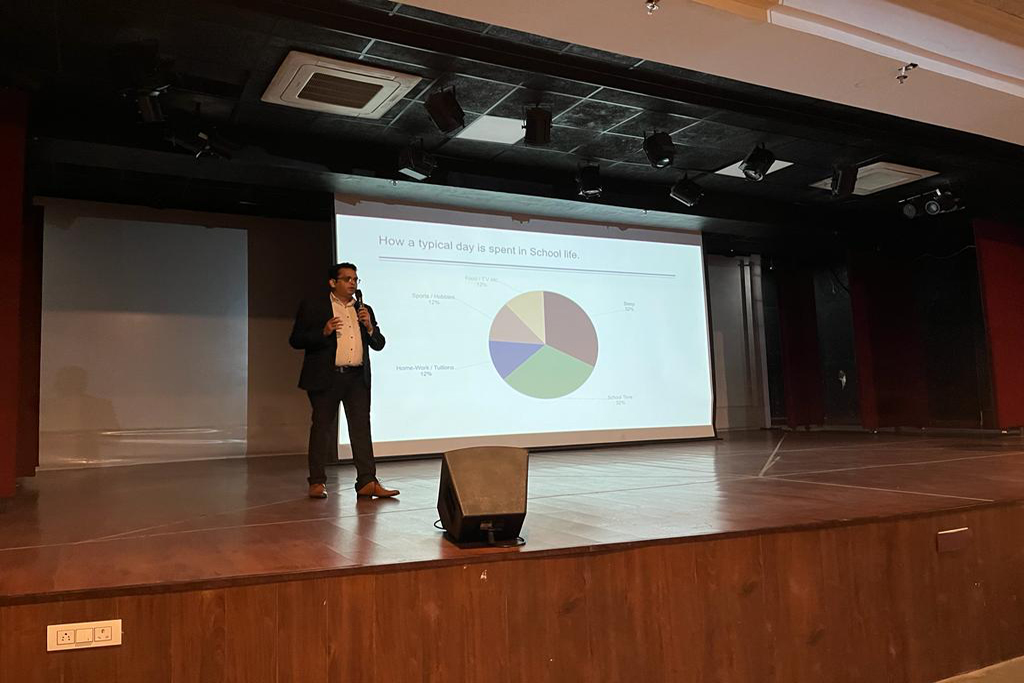 Workshop on Time Management
A workshop on 'Time Management' was organized for the students of classes VI to X. The resource person, Mr Sanjeev Bhutani, Life Coach for School Students spoke about the important factors of Stress and Time management during examinations.
He spoke comprehensively about the common problems faced by school students and how we can overcome these problems. He also elaborated upon the importance of goal setting, study habits and time management. Mr Bhutani also discussed the tips, techniques and secrets on time management and goal setting. Finally, he addressed the queries of the students, and answered them aptly, thus bringing the session to a fruitful end.