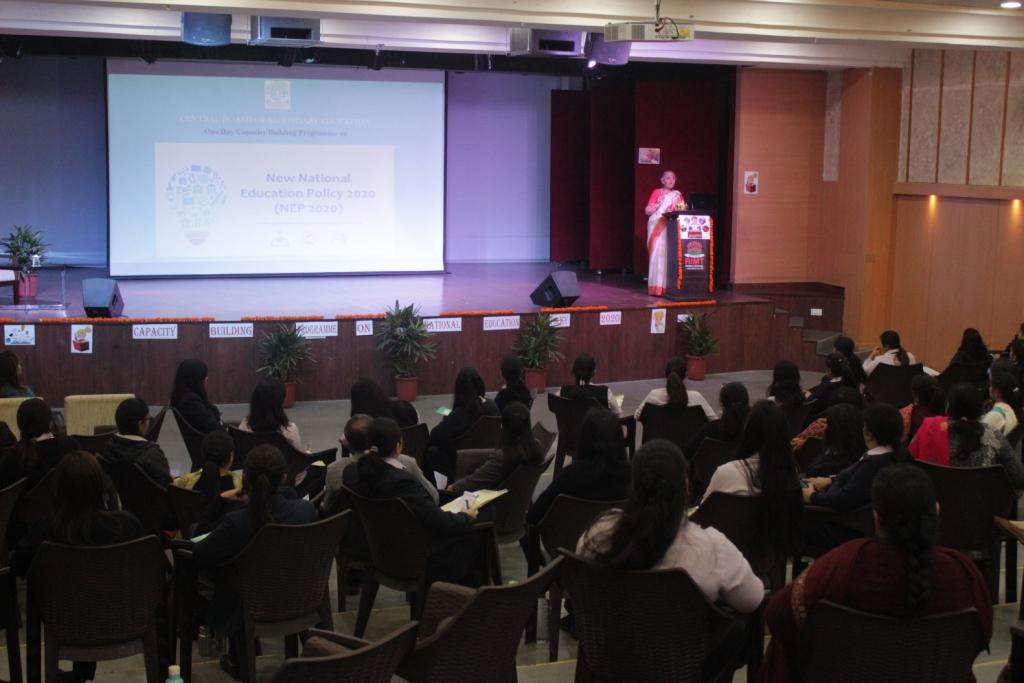 RIMT World School organized a one-day workshop for the faculty members on New National Education Policy (NEP) 2020 in collaboration with CBSE on Saturday, 19 November 2022.
The main objective of this Workshop was to create awareness about the National Education Policy-2020 amongst teachers and to familiarize them with the skills to help them understand its nuances, curriculum changes, the shift in pedagogical skills and its implementation for the holistic development of its stakeholders, the students.
The session was conducted by Mrs Kulwant Rehal, a passionate educationist by profession and a freelance teacher trainer. She is a resource person with CBSE since 2018 and has taken many offline and online trainings for teachers. She is the author of the books 'The ABC of Being Loved' and 'The ABC of Being Fulfilled'.
She explained that the new National Educational Policy-2020 seeks to introduce and implement a sea of changes across all levels of education in India. Further, she apprised the educators that the New Education Policy is based on the pillars of access, equity, equality, affordability, accountability and will transform India into a vibrant knowledge hub. She expressed the importance of using a holistic and multidisciplinary approach which will enable the learners to adapt and reinvent themselves to the demands of socio-cultural changes. There was Q and A session in which the educators expressed their concerns and raised their queries which were successfully addressed by the resource person. The Principal, Mrs Anjali Sharma stated that the policy envisions a complete overhaul and re-energizing of the education system to deliver high quality education with equity and inclusion. The workshop was very enlightening and interactive and was thoroughly enjoyed by all.