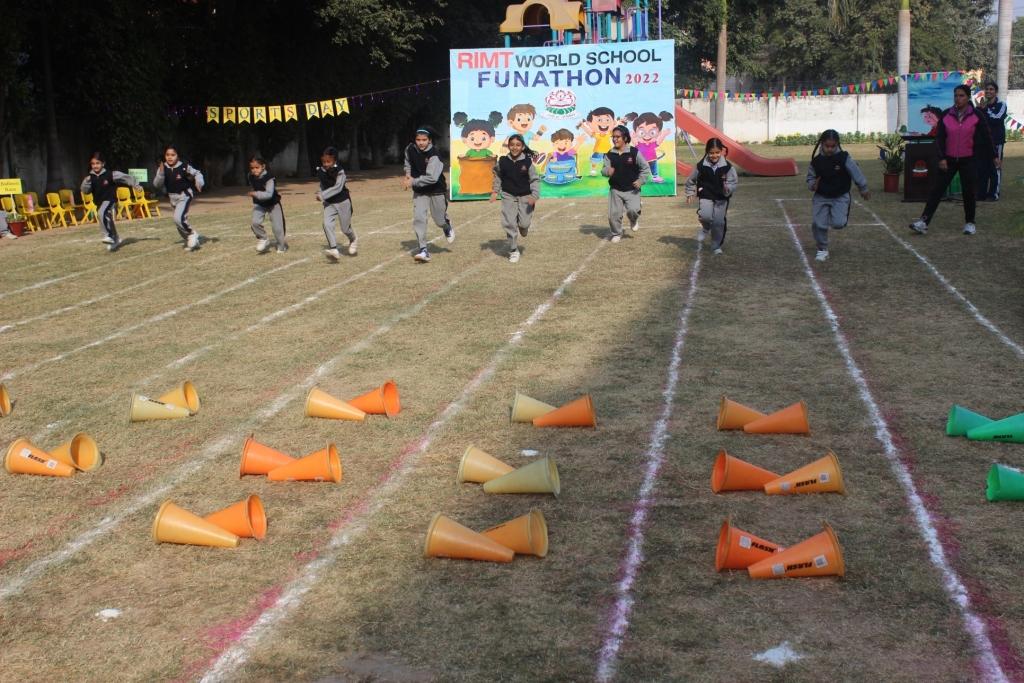 Games and sports have become an integral element of present day education. They teach them the qualities of discipline, sportsmanship, team spirit and leadership. They also enhance the physical and mental development of children.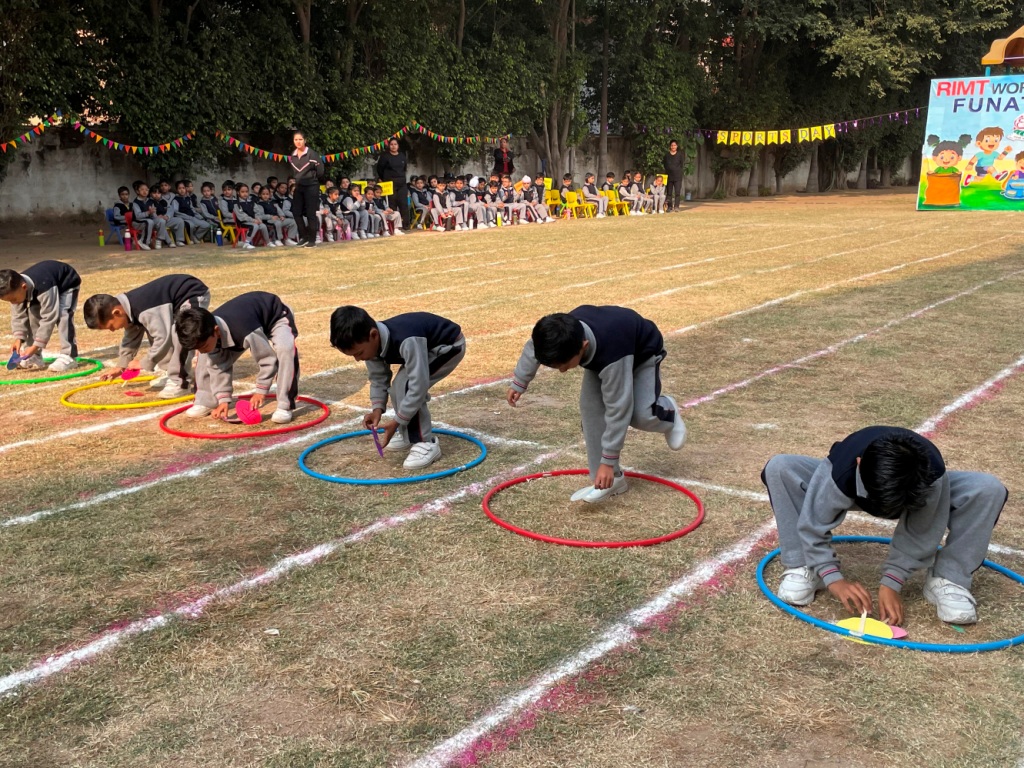 The School's Sports Day 'FUNATHON 2022' was celebrated amidst a lot of fun and frolic by the students of Class I and II on Saturday, 3rd December 2022. The School's playground was overflowing with zeal, passion and excitement. The students displayed a wide array of energetic and bouncy sports events ranging from Zumba, Aerobics, Yoga, Track Events, School Drill and Hoola Hoops. They mesmerized the audience with their energetic performances.
The teachers also got an opportunity to prove their physical fitness by participating in races. All in all, it was indeed a thrilling experience for children. The winners who made it to the victory stand felt proud of being awarded the medals. The principal, Mrs. Anjali Sharma in her address emphasized the importance of sports in a child's life. She congratulated her team of teachers for a successful afternoon.