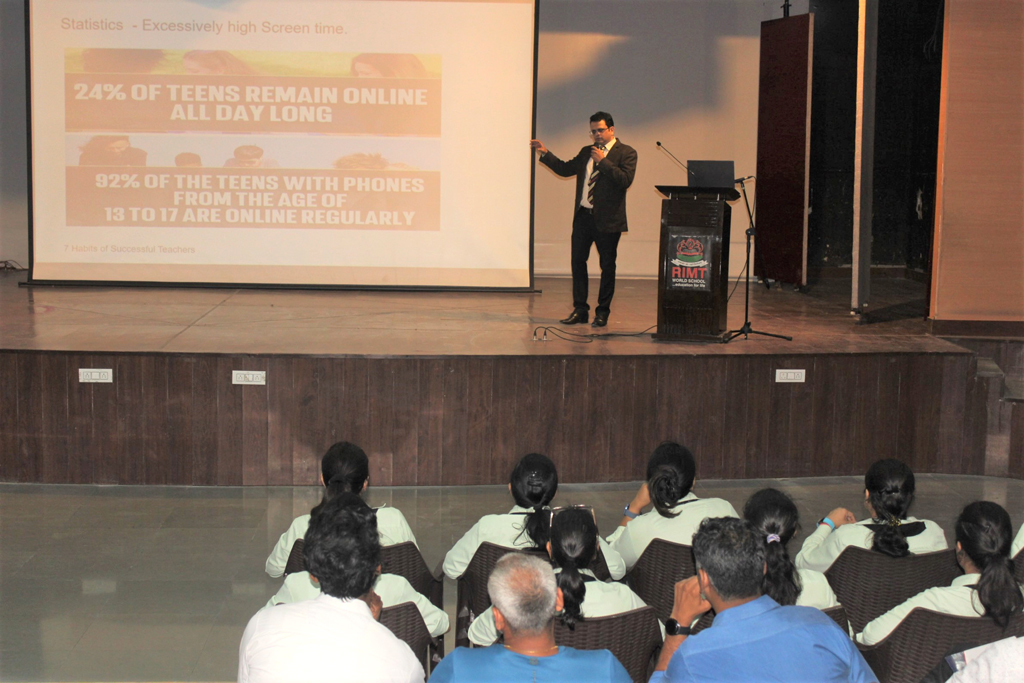 Teachers' Enrichment Programme
Great teachers create great students. Research proves that an inspiring teacher is the most important aspect of school-related factor influencing student achievement. Paying close attention on developing and strengthening skills in their new and experienced faculty, RIMT World School, regularly invites dynamic resource persons to conduct workshops for the teachers.
On Wednesday, August 02, 2023, Mr Sanjeev Bhutani, Life Coach graced the school auditorium to address the teachers and share his expertise on "Effective Communication and Interpersonal Skills" with the objective to encourage teachers to use effective communication skills and strategies that are required for being an efficient teacher.
Mr. Bhutani, enlightened the audience on the importance of effective communication, an essential skill in today's world. He shared techniques of effective communication with teachers. He further addressed the queries of the teachers and answered them aptly, thus bringing the session to a fruitful end.