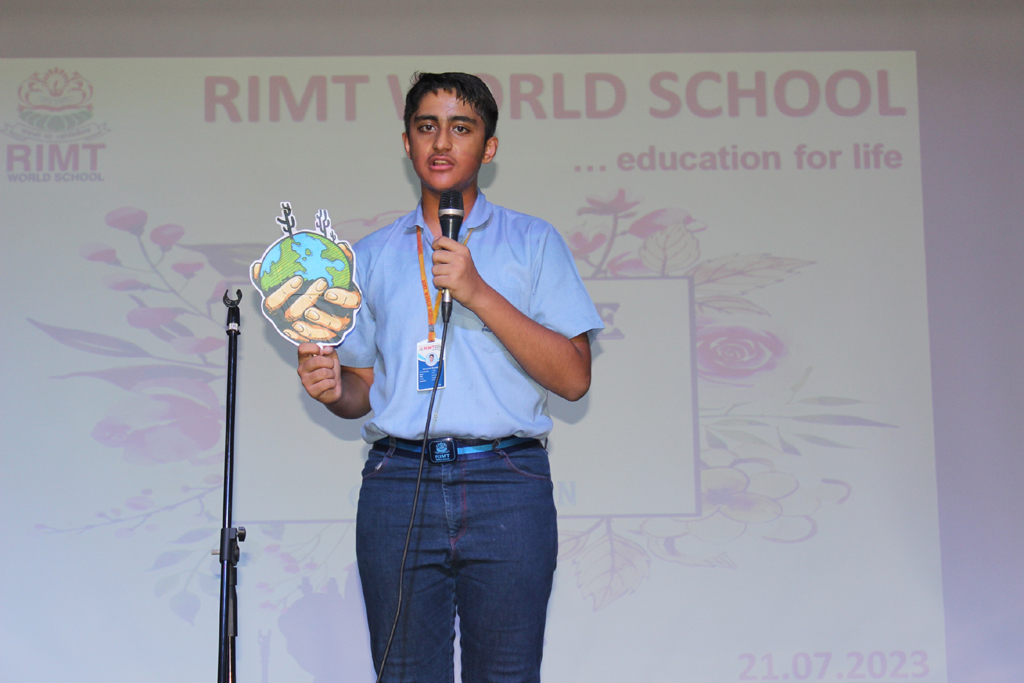 Poetry Recital Competition
Poems always give wings to our imagination and take us to places beyond the boundaries of the physical world. An Inter-house Self Composed Poetry Recital Competition was organized for the students of Class IX on the theme "Nature and Natural Resources".
The poetic streak in the participants came to the fore as they recited their self composed poems based on the given theme. It was indeed a pleasure to watch them recite the poems with such confidence and poise.
A significant message was spread through their poems about our impact on the natural world while bringing attention to important environmental issues and advocating for preservation and conservation.