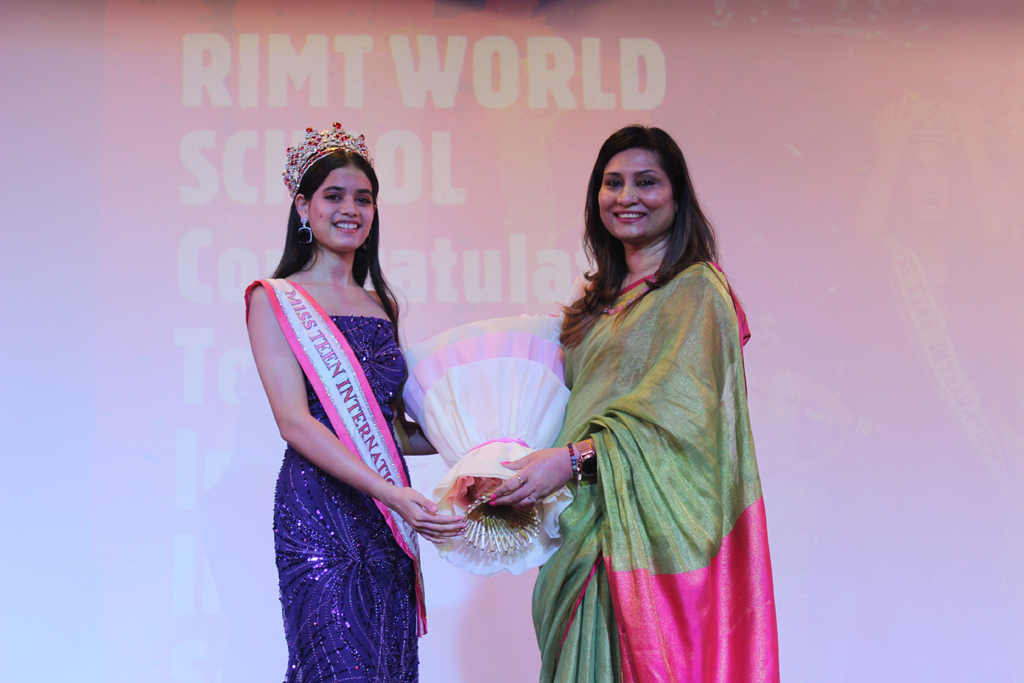 With immense pleasure we would like to announce that our young achiever, Sejal Gupta of Class IX has been crowned Miss Teen International India at the Miss Teen Diva Pageant.
To honour her achievement the school organized a warm welcome wherein she was presented a bouquet and a memento and one student presented a sketch portrait of hers in respect of her achievement. A power point presentation of hers was played followed by an interaction with excited students waiting to talk to her.
Sejal while interacting with the students said one of the most powerful factors to success in your career and life is the attitude and mindset you choose. She also spoke about her struggle in the journey to becoming Miss Teen International. The session was very enriching. Heartiest Congratulations to Sejal Gupta. We are proud you.