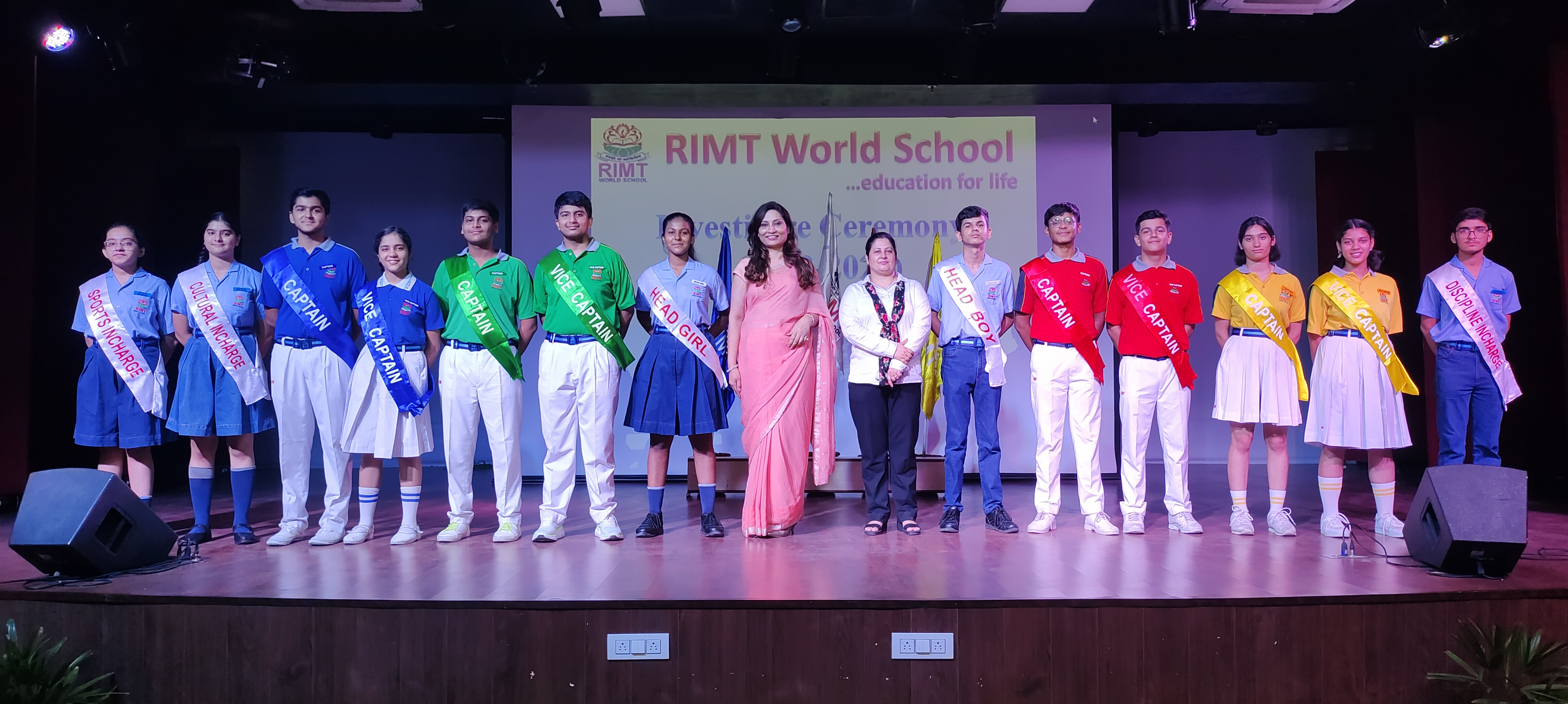 Investiture Ceremony Held
The newly elected RIMT World School Cabinet pledged to uphold the ideals and values of the school and act as a role model for the fellow students in the investiture ceremony held on Thursday, August 18, 2022. It was conducted with the high degree of sincerity and enthusiasm.
The student council brimming with confidence to shoulder the newly assigned duties took oath to be honest, dedicated and unbiased in carrying out their duties and pledged their commitment. It was a defining moment for newly elected Head Boy, Rishabh Jaiswal and Head Girl, Aayushi Singla of Class X and other Captains and Vice Captains of the four Houses i.e. Courage, Endurance, Honour and Valour. The school authorities listened with bated breath as the Principal, Mrs Anjali Sharma delivered a motivational speech. The momentous ceremony ended with the National Anthem. Smiling and jubilant, the student council marched ahead immediately to take on their new duties.