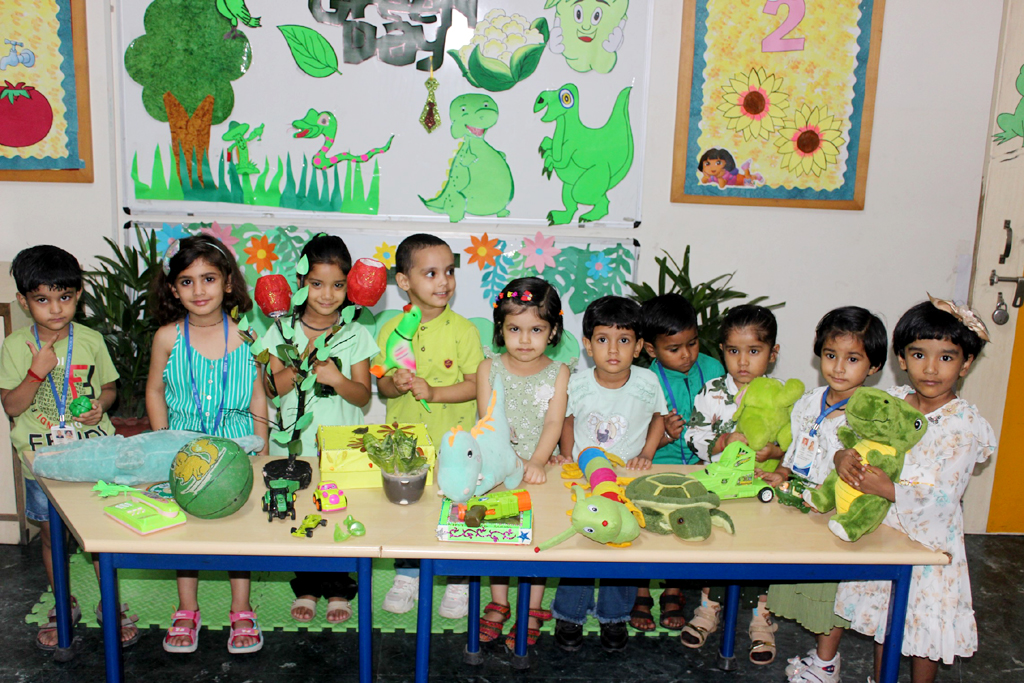 The Colour Green which represents prosperity was celebrated with great zeal and enthusiasm by our tiny tots of Pre nursery. They were taught about the importance of the colour. Bubbling with enthusiasm in their astonishing green costumes, the little ones created a pleasant, harmonious and refreshing aura.
The classrooms were beautifully decorated in green theme. The students were taught the identification and recognition of green fruits & vegetables. Many activities and games pertaining to green colour were also organized for the kids.
The shades of green filled the air with freshness, thrill, ecstasy and bliss. It also prompted them to think how green colour energizes and revitalizes our lives. It was indeed an invigorating, reviving and rejuvenating experience….!!