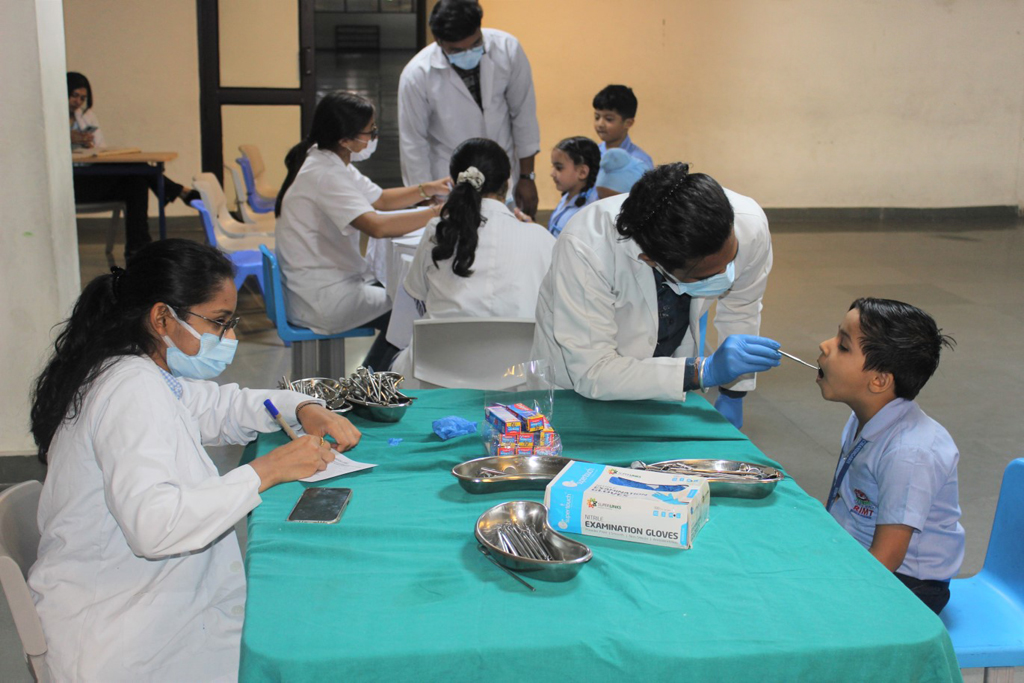 Dental Camp at RIMT World School
RIMT WORLD SCHOOL organized a dental camp for students of classes Pre-Nursery to XII on dental health and oral hygiene in the school premises on 21st & 22nd July, 2023 where in a reputed team from Dr Vasudha Bajaj's dental clinic conducted the camp.
Over 1000 students, faculty members and support staff were checked with an objective to increase oral care awareness. Children were advised about the right brushing technique, avoiding too much of acidic and sweet foods and use of dental floss. Regular checkups are a part of the annual plan at RIMT World School.