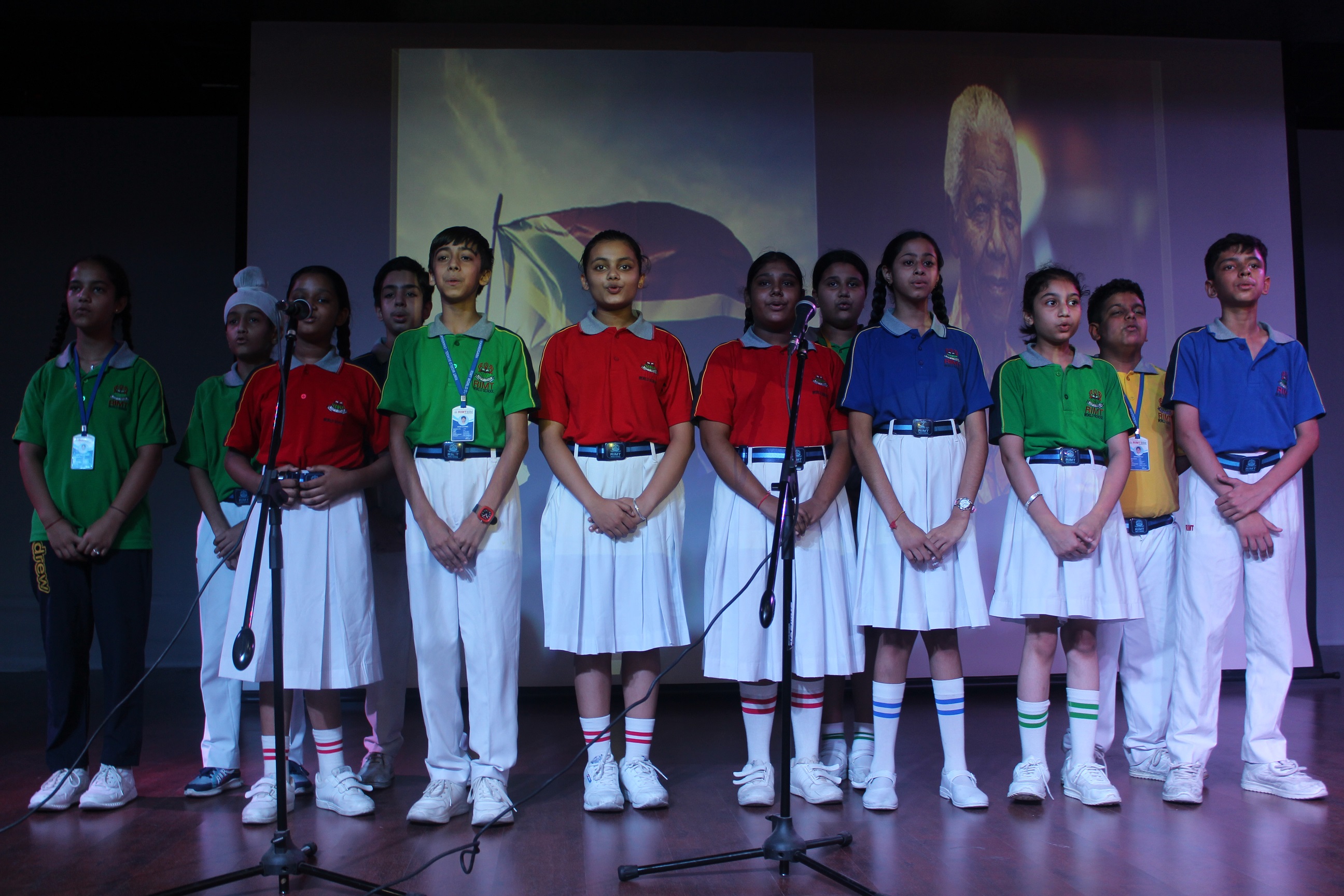 SPECIAL ASSEMBLY ON MANDELA DAY & BLACK LIVES MATTER
Nelson Mandela, the inspirational Nobel Peace Prize Laureate personifies the way in which the human spirit can triumph over hate and evil by embracing peace and reconciliation, in the face of seemingly insurmountable odds. Students of Class VI paid homage to the great leader by celebrating 'International Nelson Mandela Day'.
A thought provoking and informative skit on Black Lives Matter was enacted by the students with a compelling headline message that 'Every Life Matters'. The assembly then went onto stage the Nelson Mandela Interview with Oprah Winfrey. The event ended with the thoughtful words of the coordinator. She emphasized and motivated the students to become more responsible. She further added that the world needs more leaders like Nelson Mandela- sacrificing, dedicated and focused.