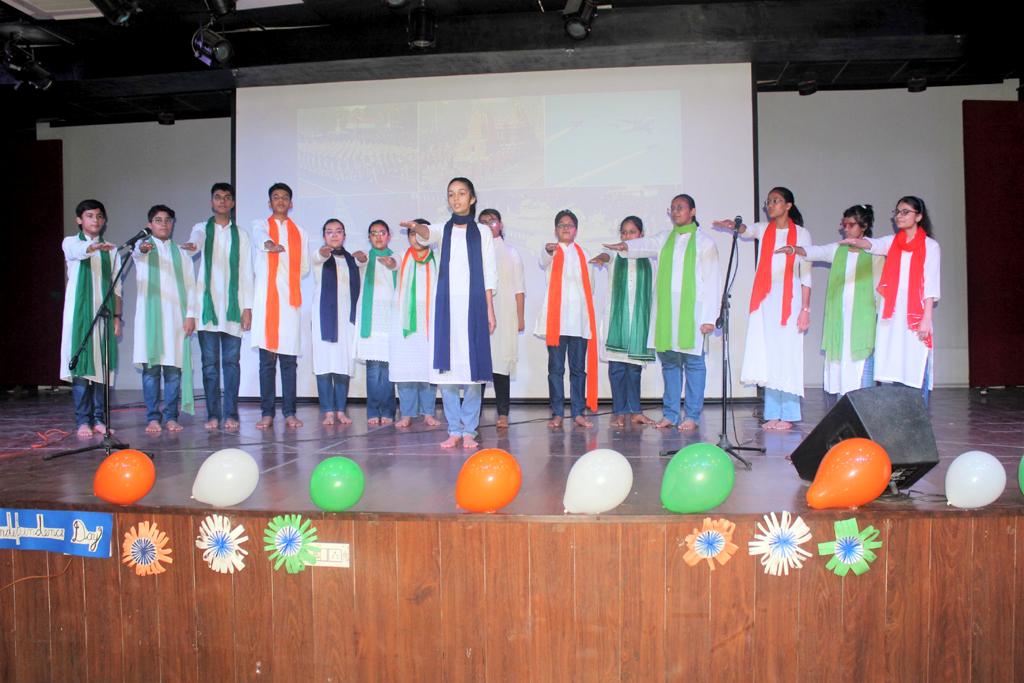 Independence Day Celebration
Delicate dreams of future, passionate memories of the glorious past and resilient hopes for a new India marked the spirit of the 77th Independence Day Celebration in the School on Thursday, August 15, 2023.
The flag hoisting and beautiful rendition of the National Anthem was followed by a cultural fiesta. The cultural activities included performances by the school band, choir group, and theatre troupe along with contemporary dance performances. The principal, Mrs Anjali Sharma addressed the students and encouraged them to follow the path of righteousness and to be focused on their goals, as these virtues will only lead them to become conscientious and dynamic citizens of this developing nation.