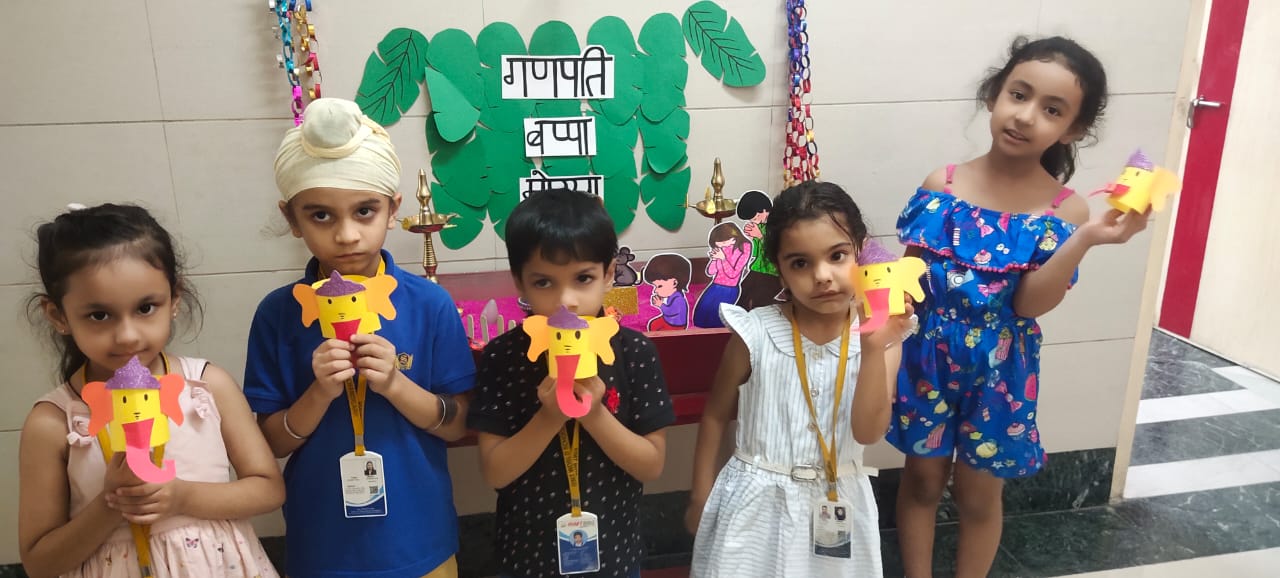 Ganesh Chaturthi Celebrations
Festivals are the supreme source of delight and bliss as they unite people, rejuvenate the souls and fill our lives with vibrant colours of happiness.
To introduce our little RIMTians to the divinity and beauty of festivals, we at RIMT World School celebrated the festival of Lord Ganesha, 'Ganesh Chaturthi' with great fervour on Wednesday, August 31, 2022.
The enthusiastic participation of our tiny tots made the celebration exquisite. The students learnt the significance of the festival through a captivating presentation. It helped them understand that the festival is marked with the installation of Lord Ganesha's idol to seek His blessings by offering prayers and sweets. To mark the occasion students enthusiastically and artistically engaged themselves in the art n' craft activities and made attractive Ganesha idols and masks which helped in enhancing their creative and fine motor skills.