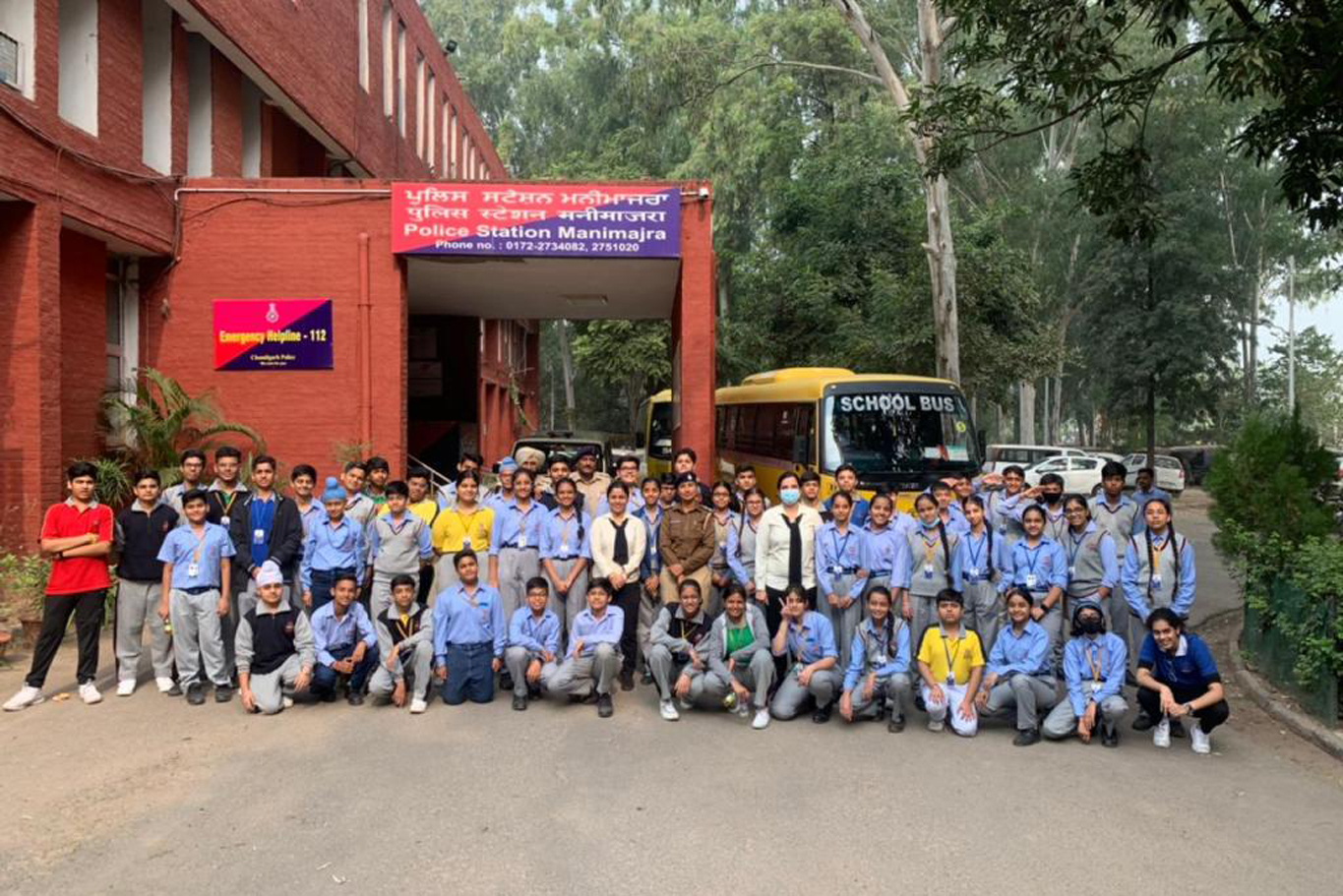 Field Trip to the Police Station
A field trip to the Police Station was organised for the students of class VIII with an aim to make learning experiences more powerful and impactful.
The police officers were glad to welcome our students and explained their day-to-day working schedule. They explained the uses of various arms and ammunitions, the working of control room and how to lodge a complaint (First Information Report).
Our curious young minds interacted with the police officers and asked various queries. Their doubts were satisfactorily answered by the able police personnel's. At the end, our students were offered refreshment as a token of love and they departed with a happy heart and smiling face.