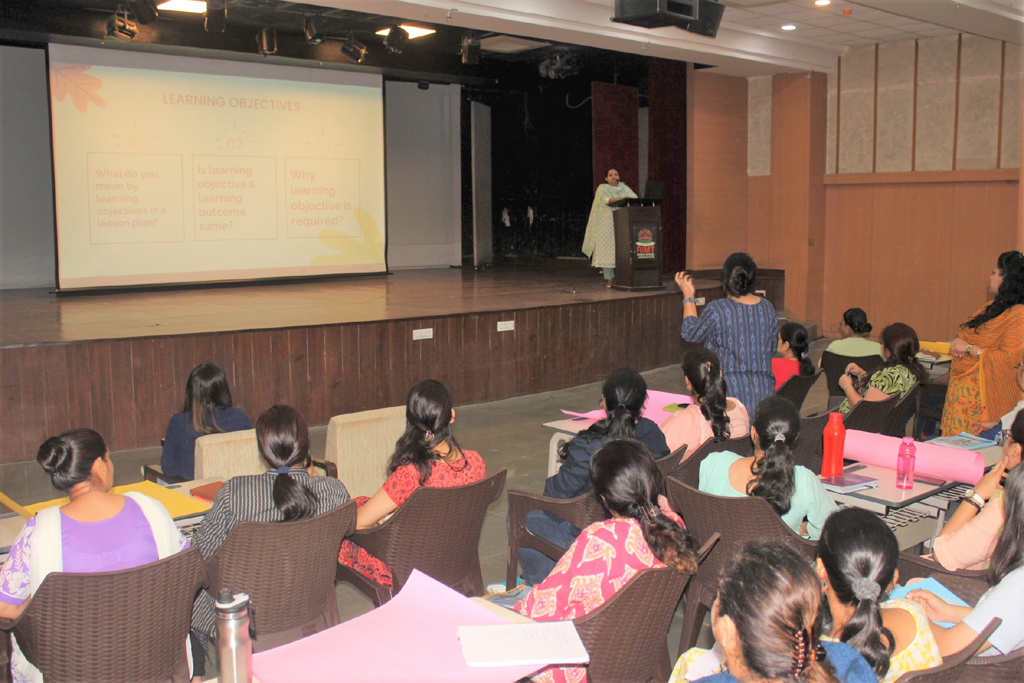 "The essence of teaching is to make learning contagious to have one idea spark another."
The role of a teacher in today's time is important in order to develop responsible individuals. Feeling understood and supported is especially important for students with learning and attention issues. It helps them stay motivated, increases self-awareness, and encourages them to advocate for themselves.
With this vision to explore more about lesson plans a 'Faculty Training Programme" by Ms. Neha Kundu was organised for the teachers on 30th June 2023. The teachers got to know many tips on lesson planning, interdisciplinary approach, art integrated activities, to bring out the best out of each child, be involved with the children, follow 'Gradient Teaching', to think out of the box, keep trying new things, motivate children and so on. Many activities too were performed by teachers for deeper understanding.