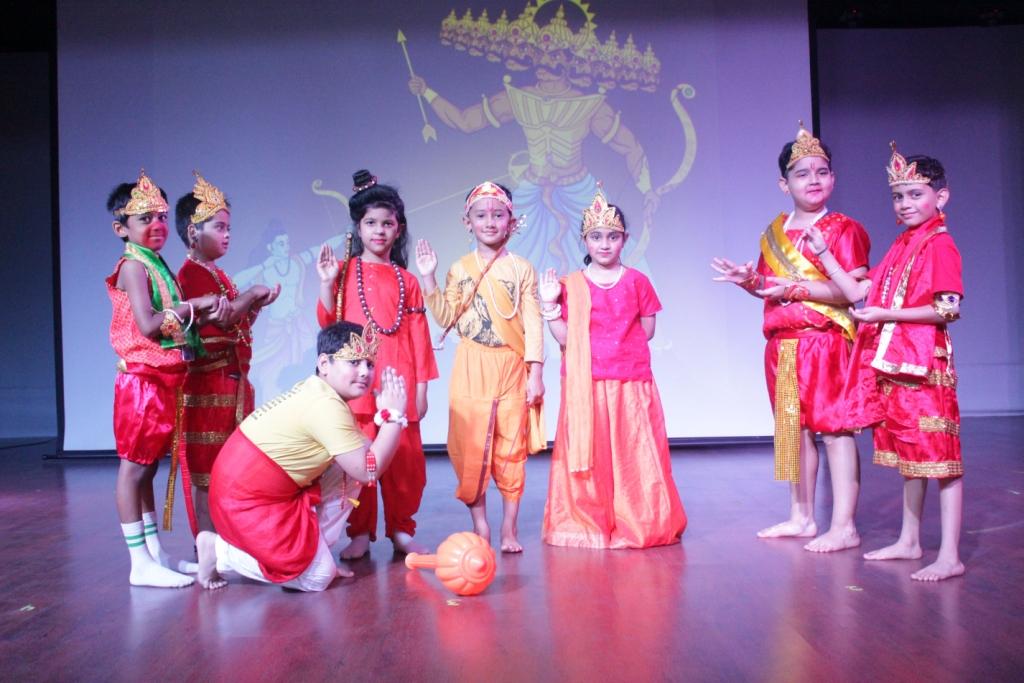 Celebrating festivals is an integral part of learning at the primary level. Through such celebrations, students not only learn the significance of the festival but also learn to embrace traditions and culture.
To mark the victory of good over evil, a special assembly was conducted by the students of classes I and II on the occasion of Dussehra on 4 October 2022 with a lot of religious zeal and fervour. The young RIMTians enacted scenes from Ram Leela with immense ease and confidence. They portrayed Ramayana characters such as Lord Rama, Sita, Hanuman and Ravana, and many others with great magnificence. Beautiful presentations by the students left the audience spellbound. The craft activity of preparing puppets of Ramayana characters was also undertaken for the occasion.
The Principal, Mrs Anjali Sharma apprised the students about the importance of the festival and applauded the students for their captivating and enthralling performances.