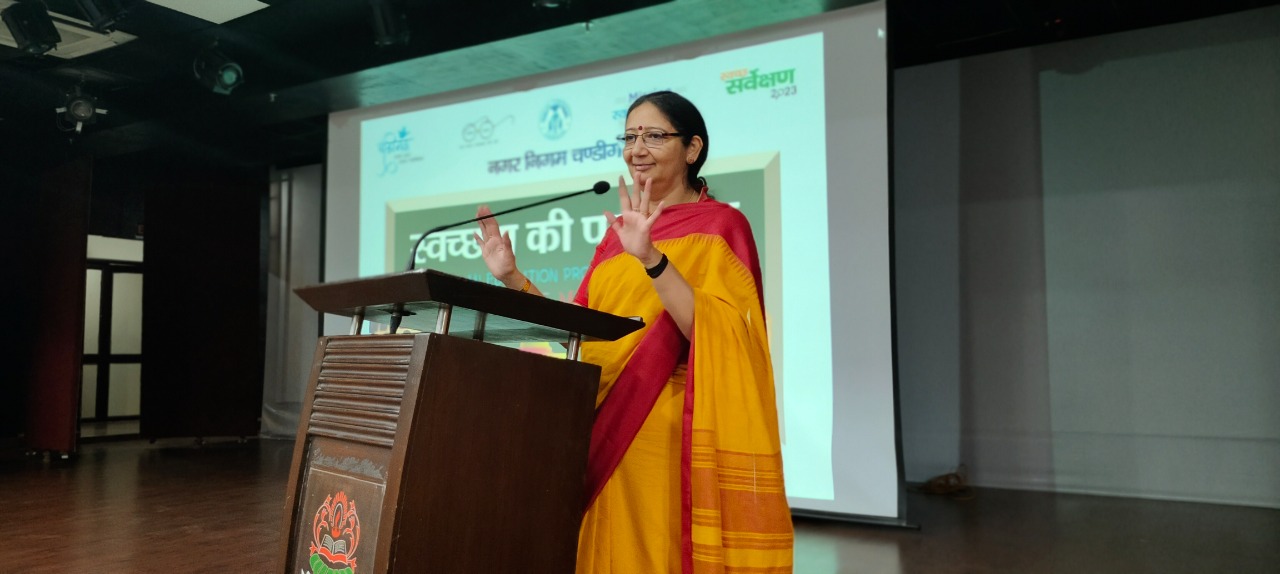 Awareness Session on Sanitation and Hygiene
The Municipal Corporation (MC), Chandigarh as part of the Swachh Bharat Mission, conducted an awareness session on sanitation & hygiene for the students of classes VII to XI on Thursday, 21 July 2022 to motivate a sense of cleanliness amongst the children.
The Ministry of Housing and Urban Affairs (MoHUA) has launched the eighth edition of Swachh Survekshan SS 2023 under Swachh Bharat Mission Urban. Swachh Survekshan was introduced by The Ministry of Housing and Urban Affairs MoHUA in 2016 as a competitive framework to encourage cities to improve the status of urban sanitation while encouraging large scale citizen participation. Swachh Survekshan 2023 is curated towards achieving circularity in waste management prioritizing the principle of 3Rs – Reduce, Recycle and Reuse.
In order to develop a sense of responsibility among school students towards Swachh Survekshan, Municipal Corporation, Chandigarh has initiated Swachh ki paathshala.
Mrs. Shalini Chetal, Joint Commissioner, Municipal Corporation familiarized the students on waste segregation at source level, ban on single use plastic and home composting, etc. A home composting challenge was also thrown open and students have been asked to check their dustbins before the garbage is handed over to the garbage collector. A pledge was also taken to consciously avoid plastic products