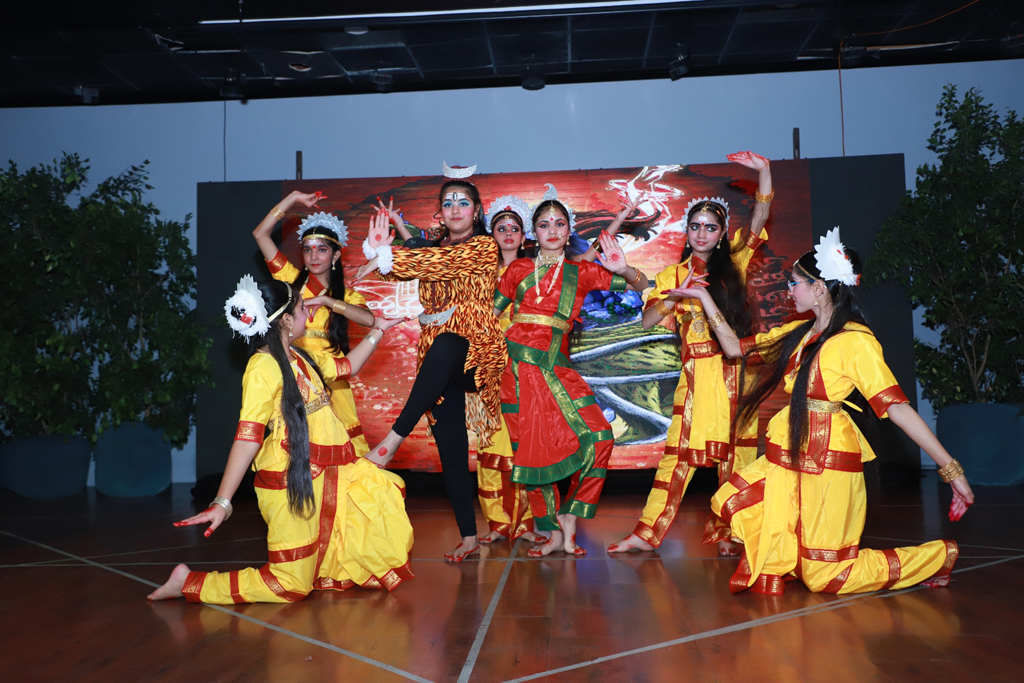 RIMT World School celebrated its Annual Function of classes V to IX on in the school auditorium with great fervour and gaiety.
The Chief Guest on the occasion was Sh. Gurharminder Singh, Joint Director, Environment & Climate Change, Government of Punjab. The occasion was also graced by Dr. Hukum Chand Bansal, Chancellor RIMT Group and many other dignitaries from RIMT Group fraternity.
The programme commenced with the lighting of the lamp by the Chief Guest, Chancellor, Principal and others followed by the rendition of the Shiv Vandana.
The School's Principal, Mrs Anjali Sharma delivered the annual report highlighting the various accomplishments of the students and significant events during the academic year 2022-23. She conveyed in her message that a school's team of educators and students are the school's biggest asset and applauded their commitment and contribution towards excellence. The RIMT World Pridelands came alive as the students from Classes V and IX transported us to the African plains. The amazing costumes, masks and props enhanced the wonderful performance of the children who musicality, poise and comic timing came together perfectly, much to the delight of the audiences for the three shows.